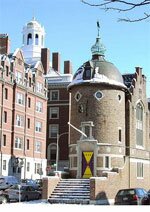 Residential English Summer Camp for Teens in Boston offers learners aged 14 - 17 from all over the world a unique opportunity to improve their English language skills on campus of Harvard University, explore Boston and enjoy one of the world's greatest cities and a varied and exciting activity program.
Founded in 1636, Harvard University is the oldest of all US universities and the most famous Ivy League University with a global reputation for academic excellence.
English classes and residential accommodations take place on campus of Harvard University, opposite the world-famous Cambridge Common, minutes from Harvard Yard, in the safe and attractive collegiate town of Cambridge, Massachusetts. The historic city of Boston is just 15 minutes away.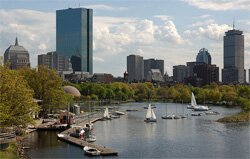 Boston is the capital and largest city in Massachusetts, and is one of the oldest cities in the United States. The largest city in New England, Boston is regarded as the unofficial "Capital of New England" for its economic and cultural impact on the entire New England region. With many colleges and universities within the city and surrounding area, Boston is a center of higher education and a center for medicine. Boston's reputation as an intellectual center, "the Athens of America", derives in large part from the teaching and research activities of more than 100 colleges and universities located in the Greater Boston Area, with more than 250,000 students attending college in Boston and Cambridge alone.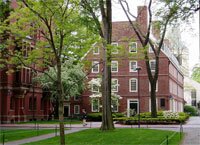 Harvard University offers world-class facilities which include modern indoor gymnasiums, an indoor swimming pool, outdoor athletics track, several tennis courts, and extensive playing fields and boating facilities.
The open town campus makes our junior summer camp ideal for more independent, mature teenage learners.
The summer camp program includes one full-day and one half-day excursions per week and full afternoon and evening activity program.